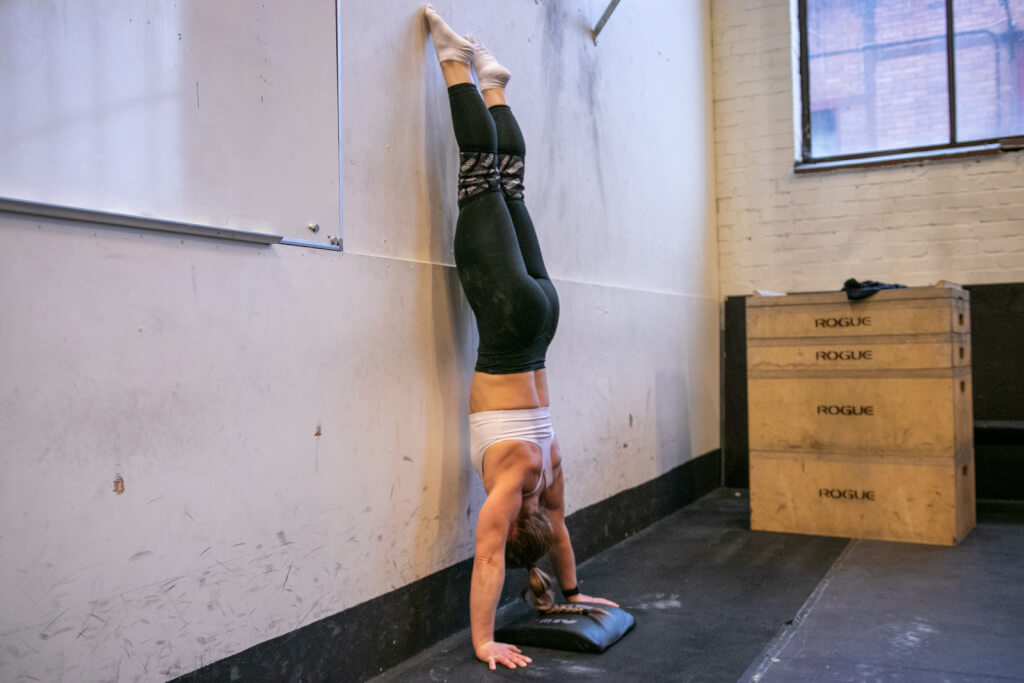 This is a progression from HSPU ONE.
The program is very similar to ONE but contains a lot more advanced gymnastics so we urge that you perform ONE first.
The goal of the program is to develop your pressing and pulling strength in general but with specific focus towards the handstand and handstand pushup.
Similar to ONE we have lots of straight arm strength pieces.
These pieces will increase your handstand ability and will carry over into ring and bar work.
The line drills are very important for creating the right handstand line.
Other benefits of the program is that you will increase your pull-ups, dips, benchpress, shoulder press and even the foundation for handstand walking.
The program is a mix of gymnastics and classic barbell / db exercises.
The program will be oriented in a three day a week fashion where we train Mon / Wed / Fri
Week 1 is test week introducing volume
Week 2 is high volume week
Week 3 is a lower volume week
Week 4 & 5 are high volume weeks
Week 6 is a lower volume week.
Week 7 is retest week
Antal pass: 21
Access: No expiration date for the program
Price: €26
---
People who bought this also bought
You might like