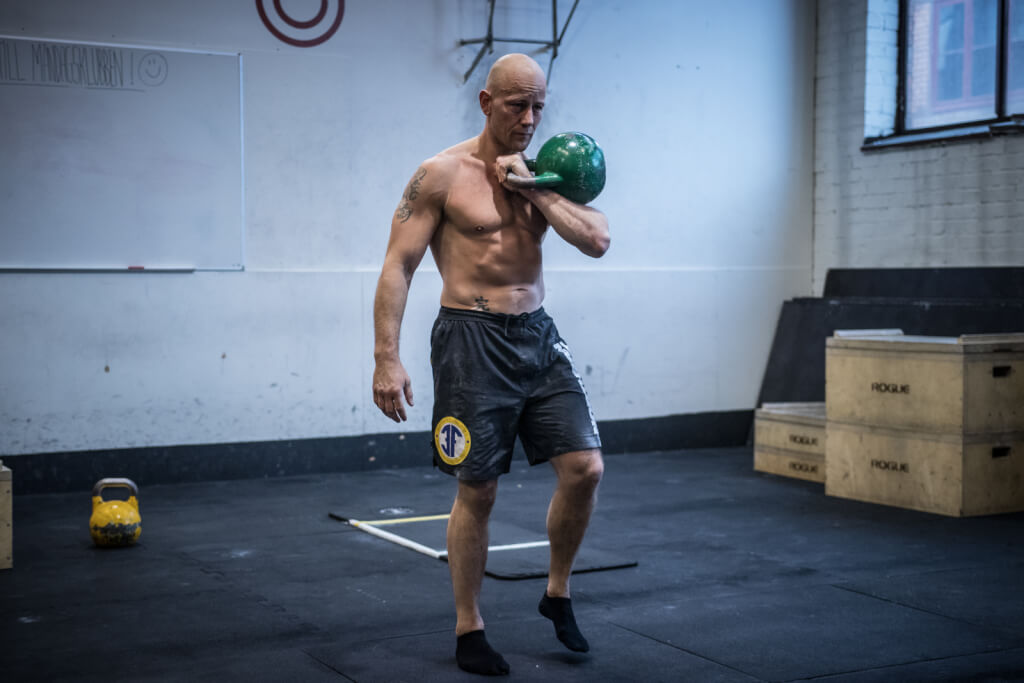 This training plan is for you who want to get jacked with as little equipment as possible.

Sixteen full body training sessions, 3-4 times per week and every session less than 60 minutes. If you are on the look in creating a fit and strong body with little equipment then this training plan is for you.

What it is
Less than 60 minutes of highly effective training with short rests, high rep ranges to combine hypertrophy with a conditioning effect. Easy to read and to follow the program on the website or in the app. No complex movements just get ready to work!

Every session has a warmup, a strength and a conditioning portion to get you as fit as possible in no time! In the end of every session you will have a core and pump finisher to leave the session with a great feel.

For optimal results you need

✅ Two kettlebells: one light and one heavy. Example 16kg + 32kg for males and 12kg + 24kg for women.
✅ Two resistance bands: One light (red) and one a bit sturdier, the rogue
green
is perfect
✅ A door frame pull-up bar like
this
one or a rack pull-up bar.
With this investment you can perform all exercises in this program no matter how advanced or beginner you are.
I can only invest in one kettlebell and one band
The program can be done with one kettlebell and one band. Make sure to get a medium heavy kettlebell. A weight you can Push Press.
Are you ready for some serious pump?
Antal pass: 16
Access: No expiration date for the program
Price: €26
---
People who bought this also bought
You might like